Welcome...
...Grab a relaxing cup of tea and join us...
This text will be replaced
The most widely consumed type of beverage in the world, following only water. And if you stop to consider that water is a necessity for life then you could say that Tea is a significant player amongst beverages. Not even the ubiquitous Cola can beat it!
Tea - the name given in English for an infusion of the leaves and buds coming from the plant Camellia sinensis. Originating, it is said in China and discovered by a god-emperor, this drink has captivated many around the world and has been the key and start of many things.
The-Tea-Site.com opened it's virtual doors so that all those who love tea and all those who are curious about tea can all come and enjoy and learn together. We don't confess to know everything about tea and every now and again we may make the odd mistake, but we'll work with you to make this the best and most comprehensive guide to tea available.
So come, grab your cup, join us and let's make the best tea site we can! It will take time...but with a little tea and some patience we'll get there!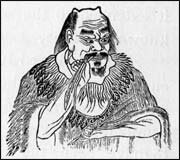 Shen Nong in popular Chinese Mythology and Culture is also said to have extensively tested hundreds of herbs personally in order to ascertain their medicinal value and effects on the human body. Legend has it that Shen Nong was once poisoned an amazing seventy two times in a single day during his research. An interesting part of the Shen Nong legend says that the Emperor had a transparent body hence he was able to test various herbs and their effects on the body by actually seeing what happened inside his body....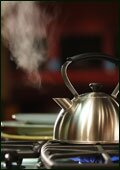 So you've progressed beyond the basics of tea? You've started tasting different types of tea and now want to start brewing tea like a tea connoisseur? Or you want to buy herbal tea online?

To that end, you will find all the information you need to brew the perfect cup of tea...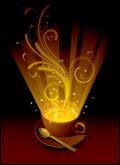 ...So how does this affect you, the avid tea drinker? Well, if you know how much caffeine there is in your tea (or coffee for that matter), then you can make an informed decision about how much you should ideally drink per day...
NOTE: An update to this article is coming shortly